Makeup Artist Invoice Template
A makeup artist invoice charges a customer for services provided by a freelance makeup artist. Use this makeup artist invoice when applying makeup, giving tutorials, and when selling cosmetics such as makeup brushes, mirrors, and kits.
Make a Free Invoice Now
How to Become a Makeup Artist
Step 1 – Start as a Freelancer
The easiest way to become a makeup artist is to start out by being a freelancer. If you have never worked at a makeup counter nor have a license, becoming a freelancer is the first step to starting your journey as a makeup artist. As a freelancer, you'll be your own boss and you'll be qualified as an independent contractor if hired by another person/company. Freelancers often start by networking with people they already know. A good place to start is via social media, especially on Instagram. Taking photos of completed work on your clients is a cheeky way to gain attention and clients. Another route is by giving tutorials online via YouTube. Not only will you gain more clients by doing YouTube tutorials but you can earn ad revenue from your viewers. Some of the most famous makeup artists in the world still consider themselves freelancers. Freelancer tip – Use smartphone apps to get makeup ideas and to also practice on yourself. The most popular app for this is called YouCam Makeup (download on iPhone or Android)
Step 2 – Go to School
Finding a makeup school will help advance your career within the fashion and beauty industry as a makeup artist. If you are interested in learning more beauty skills like cutting hair or performing manicures and pedicures, a cosmetology school is a path to follow. In makeup school, a student will learn the following:
Makeup for salon and spa
Fashion makeup
Theatrical and performance
Learn to build a kit
Makeup application techniques (including bridal and special effects)
Step 3 – Find a Makeup Artist Job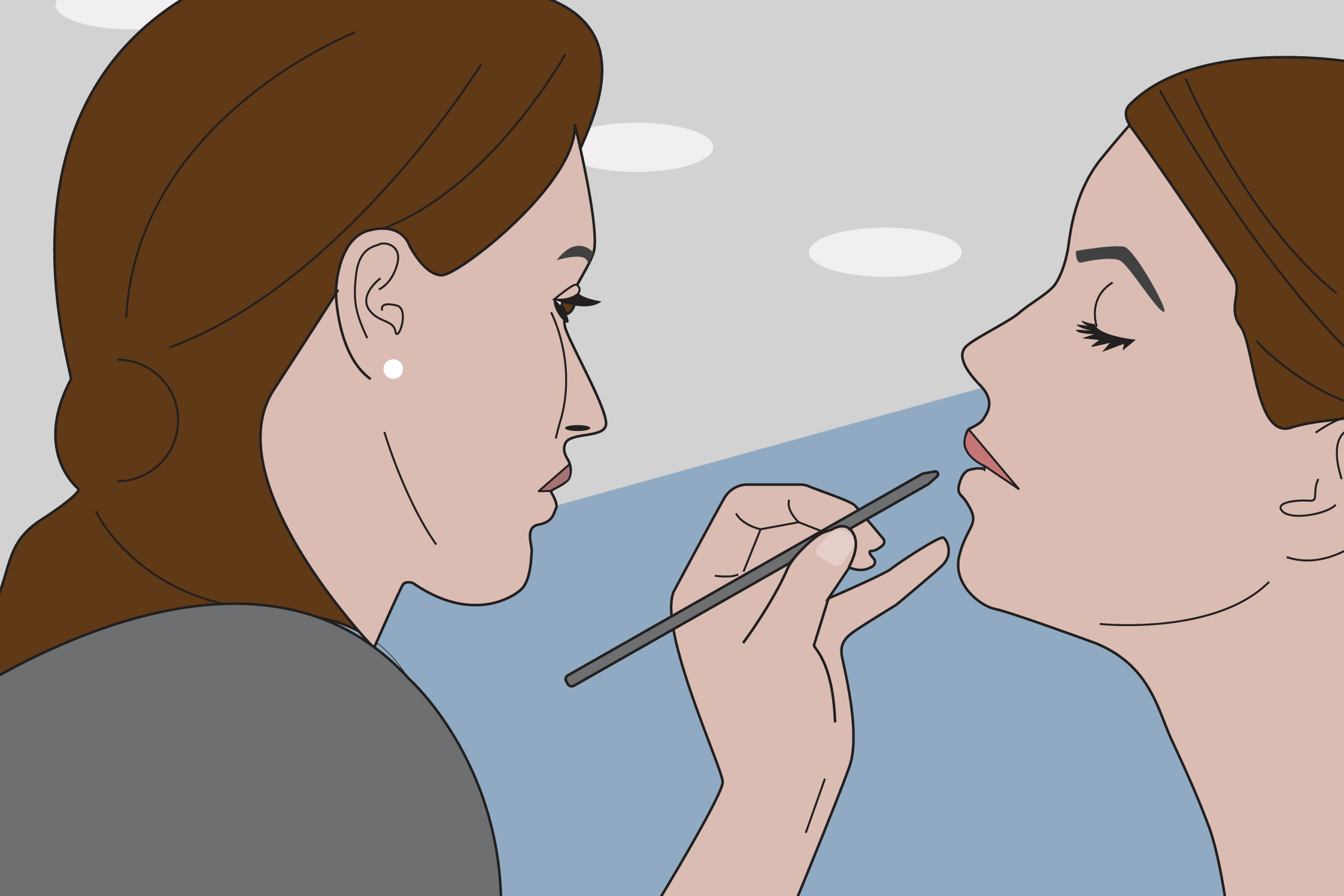 Depending on where you live, you may or may not need a license to be hired as a makeup artist. One of the biggest makeup artist industries in the world is in NYC and there you do not need a license. In most areas around the world, having the skills to perform is more important and valuable than having a diploma from an organization. What you'll need:
A professional looking resume
A full makeup kit
Good hygiene. and professional-looking attire
The confidence to "put yourself out there" and network
Makeup Artist Near Me
When most people are looking for a makeup artist in their location, they go to google and search, "makeup artist near me". This will populate listings of businesses in your area. Look at the reviews to see what other customers have to say before making an appointment.
Makeup Artist Salary
How much do makeup artists make? Due to the nature that this is a freelance market, there are only 2,780 makeup artists employed in the United States. If you can find employment in the industry, chances are you will be paid well as seen by the median salary and hourly rates below.