7 Best Paying Jobs in Publishing (And How to Land Them)
If you love devouring mysteries, memoirs, and everything in between, you can turn your bibliophilia into a well-paying career. 
Make a Free Invoice Now
The publishing industry offers a wide range of employment opportunities, from technical writing gigs to marketing manager jobs. Though wages vary depending on the company you choose to work for, many of these positions pay a comfortable salary, if not six figures. 
Keep reading to learn more about the publishing industry and which jobs pay the most.  
What is Publishing?
In simple terms, publishing involves preparing and distributing information to the general public. 
Though this may seem like a modern industry, publishing has been around since 1450 when German inventor Johannes Gutenberg introduced letterpress printing to Europe. 
For most of history since then, publishing has focused on written texts like books and newspapers. However, in recent years, the publishing sector has expanded to include other types of intellectual property like directories and mailing lists.
According to the U.S. Bureau of Labor Statistics (BLS), publishers make their money by issuing copies of work for which they typically possess copyright. The BLS explains that "works may be in one or more formats including traditional print form, CD-ROM, or proprietary electronic networks." 
Industry Products
When you think about the publishing industry, you may imagine some eagle-eyed editor pouring over a gripping novel. But publishers work on much more than books.
Other types of publications include:
Academic papers;
Calendars;
Directories;
Greeting cards;
Mailing lists;
Newspapers;
Periodicals;
Textbooks; and
Trade and consumer magazines.
It's important to note that the North American Industry Classification System (NAICS) considers internet publishing as a different category altogether. 
The "Other Information Services" subsector encompasses activities related to generating information exclusively for the internet. Examples include blogging and website development. 
Publishing Industry Outlook
If you're looking for job stability and reasonable pay, a career in publishing may be right for you. 
Though jobs in this industry run the gamut from literary agent to lawyer, the average hourly wage for all employees is $52.22. This average is 59% higher than the average hourly earnings for other private-sector workers.     
The publishing industry also offers a lower-than-average unemployment rate. Whereas the national unemployment rate sits at 3.7%, only 1.7% of workers in the publishing industry are struggling to find a job (as of November 2022).
7 Highest-Paying Jobs in Publishing
Scoring a gig in the publishing industry definitely won't make you rich overnight. However, some top-dollar careers will help you live comfortably (and maybe splurge on a beach vacation or two). Here are the highest-paying jobs in publishing:
| | |
| --- | --- |
| POSITION | SALARY |
| Marketing Manager | $133,380 |
| Publishing Attorney | $127,990 |
| Art Director | $100,890 |
| Literary Agent | $78,410 |
| Technical Writer | $78,060 |
| Book Buyer | $75,410 |
| Editor | $63,350 |
1. Marketing Manager
Median Salary: $133,380 (BLS estimate based on advertising, promotions, and marketing managers)

How to Land It: An MBA from a top university will help you stand out from the crowd, as will several years of experience in book marketing and publicity. 
Good books sell themselves, right? Not exactly. Though compelling writing goes a long way, it's the marketing manager's responsibility to make sure the book turns a profit. 
A marketing manager is a business professional who creates and manages strategic marketing campaigns. In a publishing setting, this employee's goal is to generate demand for specific book titles. 
Other marketing manager job duties include:
Communicating directly with writers, agents, and editors;
Creating social media and newsletter strategies for authors;
Working with literary agents to schedule author events;
Analyzing ad analytics and adjusting the campaign as needed;
Sending promotional materials to vendors; and
Maintaining a marketing budget for each title.
Marketing managers are high earners. Most make at least $133,380 per year. However, this job can require long hours and extensive travel. 
2. Publishing Attorney
Median Salary: $127,990 (BLS estimate based on all law specialties)

How to Land It: To become a lawyer, you must earn a Juris Doctor (J.D.) and pass a state bar exam. Finding a clerking job with a publishing law firm while in school will boost your resume further. 
Imagine this: A publishing firm has just agreed to work with an author whose tell-all book exposes the seedy business practices of a multinational company. The company barks back with a defamation lawsuit as soon as word gets out. That's when a publishing attorney swoops in to save the day. 
A publishing attorney is a lawyer who helps authors, publishers, editors, and agents navigate the legal minutiae of publishing. Though most issues pertain to intellectual property law, publishing attorneys must also deal with hairy situations like the one explained above. 
Other publishing attorney job duties include:
Advising and representing clients in court;
Explaining complicated legal topics to clients;
Researching legal issues; and
Working with clients to develop legally-binding contracts.
Becoming a lawyer requires at least seven years of schooling, including undergraduate education. Your dedication can be rewarded with a six-figure salary and room for growth. 
3. Art Director 
Median Salary: $100,890 (BLS)

How to Land It: An MFA from an esteemed art school plus previous experience as a graphic designer, illustrator, or copyeditor will help land this gig.  
Never judge a book by its cover. Unless, of course, you're an art director.
Art directors are creative gurus who design book covers, magazines, newspapers, and other publications. These professionals have a good eye for detail, noticing complementary colors, white space, font choices, and kerning (the spacing between individual characters).
Other art director duties include:
Choosing the most compelling photos, icons, colors, fonts, etc.;
Coordinating activities with production departments;
Determining how to present an idea or topic visually;
Discussing style goals with clients; and
Managing a team of graphic designers and photographers.
An art director job could be suitable if you have a creative flame that needs stoking. Even better, this career pays very well: $100,890 per year.
4. Literary Agent
Median Salary: $78,410 (BLS estimate based on agents and business managers of artists, performers, and athletes)

How to Land It: There are no official requirements for becoming a literary agent, though many candidates seek a bachelor's degree in English, writing, or a related field. Interning at a publishing house will also help get a foot in the door. 
A literary agent helps authors sell their works to publishing firms. These professionals have their finger on the pulse of the book market and are always on the prowl for the next New York Times Best Seller. Business-minded negotiators passionate about the written word would be great literary agents.
Literary agent job duties include:
Arranging book tours and media events;
Fielding submissions from emerging writers;
Negotiating with publishers;
Offering authors guidance and advice;
Refining and editing finished manuscripts; and
Remedying conflicts with publishing houses.
Since literary agents get paid on a commission basis (typically 15% of book sales), salaries can vary widely. However, most earn $78,410 per year. Though, top earners have the potential to make six figures.   
5. Technical Writer 
Median Salary: $78,060 (BLS)
How to Land It: Most technical writers need a bachelor's degree and a technical writer certificate. Knowledge of a technical topic, like software programming or engineering, is valuable too. 
What do a TV user manual and side effects disclaimer have in common? A technical writer wrote both. 
A technical writer is a wordsmith with a particular knack for conveying detailed information to a specific audience. These professionals work with subject matter experts like scientists and engineers to create easy-to-read documents. 
Other technical writer job duties include:
Gathering information from subject matter experts;
Helping other writers create valuable content;
Reading and revising documentation created by other writers;
Recommending the correct publication type for maximum usability; and
Researching, outlining, and creating documentation (e.g., quick reference guides, white papers, user manuals).
Writing assembly instructions for a shelving company isn't as romantic as writing the next great American novel. But technical writing is a promising avenue if you want a stable job with a median annual wage of $78,060. 
6. Book Buyer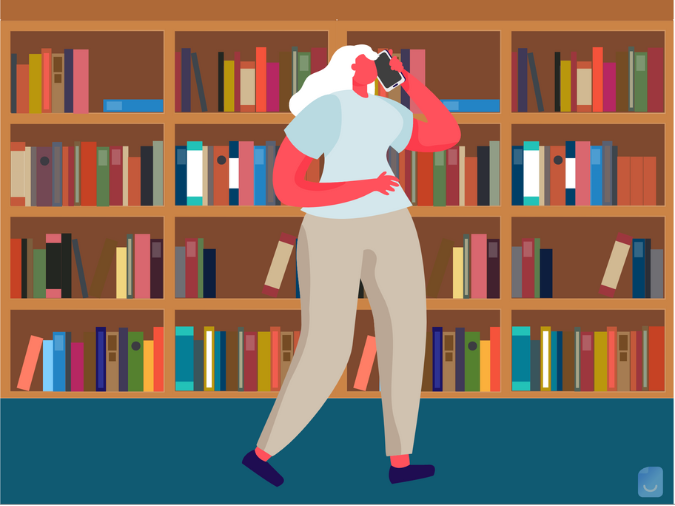 Median Salary: $75,410 (BLS estimate based on purchasing manager, buyers, and purchasing agents)
How to Land It: An undergraduate degree in business plus a few years of purchasing experience will help you snag a book-buying gig.  
Is getting paid to purchase gritty novellas and gut-wrenching memoirs a pipe dream? If so, you'll love being a book buyer. 
A book buyer is a professional who finds texts that bookstores can sell to customers. Though this sounds simple, the job requires excellent communication and leadership skills.  
Book buyer job duties include:
Conducting market research to determine customer demand;
Discovering new, exciting titles;
Ensuring the bookstore can turn a profit;
Liaising with publishers to negotiate purchase deals; and
Maintaining store budgets.
Book buyers typically work in retail environments. They may also work at universities or K-12 schools. Because of this, salaries can vary. However, the median annual wage is $75,410. 
7. Editor 
Median Salary: $63,350 (BLS)
How to Land It: Editors typically need a bachelor's degree in English, journalism, or communications combined with previous proofreading experience.   
Do you have strong opinions about comma splices and run-on sentences? If so, you may be a natural-born editor. 
Editors are crucial to the publishing industry because they polish and prepare content for distribution. These professionals work hand-in-hand with writers, making developmental suggestions to improve books, newspapers, magazines, and other publications. 
Other editor job duties include:
Assigning content to writers;
Coordinating with other stakeholders;
Ensuring texts match style and content guidelines;
Fielding submissions from writers;
Offering feedback to writers; and
Revising content for grammar, voice, content, flow, etc.
Though editing may seem dreamy, it can be stressful. Editors often face tight deadlines and must balance the interests of publishers, readers, and writers. In exchange, they are paid a comfortable salary of $63,350 annually. 
Where to Look For Publishing Jobs
Whether a fresh college grad or a seasoned professional, nabbing a job in the publishing industry can catalyze your career, offer steady pay, and provide the opportunity to do what you do best. But where, exactly, can you find publishing gigs?
We recommend checking popular job search websites like:
We also recommend visiting the websites of major publishing houses, including:
Networking with professionals in the publishing field is a good idea too. These individuals can provide insight into what it's like working at a publishing house and whether or not the industry is a good fit.