10 Gifts to Give a New Business Owner
When someone in your personal or professional network hangs out their own shingle, it's a supportive gesture to send a gift of congratulations. If you're a solopreneur or small business owner, you likely remember how it felt when you first went out on your own: excited, nervous, and hopeful, all at once. Something as small as a plant or a coffee table book can mean the world for the just-opened business owner. Read on for some ideas on what to send. 
Make a Free Invoice Now
Gifts for the Office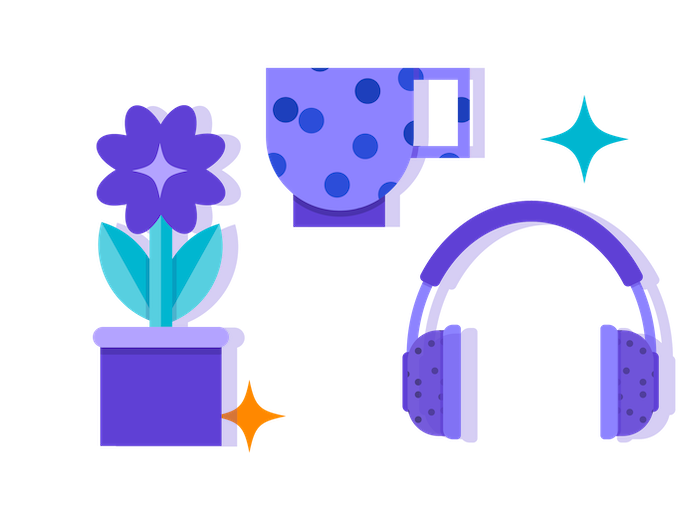 For anyone who is opening a physical space, an office-warming gift is a wonderful idea. To go with this category, you'll want to either have a sense of their aesthetic or make a selection that has broad appeal.
It's fun and thoughtful to try to come up with a gift that is applicable to the kind of business the person has opened, whether the tie-in is literal, such as a set of outdoor drinking bowls for someone who opened a doggy daycare, or thematic, like a "Muscles and Organs" lamp for someone opening a personal training biz. 
This category is broad in terms of both price point and category, so if you're stumped, it's a great one to go with. Think about:
Décor: Plants and flowers, small lamps, art, candles, coffee table books, paperweights, calendars
Tech: clocks, digital frames, wireless charging pads, social media essentials like a ring light or an octopus tripod, speakers, pretty much anything available at the Apple Store
Practical: planners, notebooks, journals, wall fixtures like chalk or whiteboards, pens
Personal: a coffee or tea setup and/or drinking vessel, noise-canceling headphones or EarPods, business books
Subscription boxes: There's a box available for snacks, beer, fitness gear, pet stuff, baby toys—if you can think of it, there's a box for it. Pick one that fits with the nature of your recipient's business and sign them up for a year of service.
Our top two picks in this category: 
A magnetic wireless phone charger, which saves you from an irritation you don't even know you have until you no longer need to fiddle with a charging cord. Choose from techy options or design-forward choices at a variety of price points. 
A pack of Moleskine notebooks, the forever classic that will never go out of style. Go for a few small ones or an elaborate package of multiple sizes, depending on how much you want to spend.  
Gifts for the Home
Many of those just starting out will be operating out of a home office. And even those with a physical location or a co-working space are likely to bring work home with them until they get into the black. For these folks, a work-adjacent gift for the home can fit well. You can also let go of the idea of linking the item to work, and simply chose something that anyone would enjoy having in their home. As with gifts for the office, make your picks with a sense of the recipient's taste in mind. 
For the Kitchen
Foodie gifts are a safe bet for anyone who likes to cook or eat—from a high-ticket outdoor pizza oven to fun porcelain paper plates, there's a unique option out there for every kind of home chef or eater. If you really can't make a decision, you can always go with a beautiful gourmet cookbook—there's a great crop of them out for this year's holiday season.
For the Home Office
Think everything you'd choose for an office gift, but a little more personal, with form every bit as important as function. What would you love to have in your home office? What would make the transition from office to home more seamless?
For the Bathroom
This category can get personal quickly, so think about luxurious products like hand soap rather than body care items. You want to prioritize quality in this category.  
For the Bedroom
In a similar vein, take care that your gift isn't overly personal. A beautiful eye mask or pair of slippers is a great idea; pajamas might be a little much. 
 For the Garage
Remember that everyone needs power tools, and many people love to tinker. Some of the best gifts are practical ones, so consider options like a Ring doorbell cam, a convertible screw gun, or a handheld shop vac for vehicle care and more.
 For the Kids/Pets
If you know your recipient well enough to know their family, consider adding a little something for the young ones or the four-legged friends. 
Our top two picks in this category:
Literally anything from Aesop, an Australian skincare brand with beautiful packaging and extraordinarily high quality. You'll recognize the brown bottles from the bathrooms in the finest hotels.
Any of the gorgeous line of TASCHEN coffee table books, which cover an amazing array of cultural phenomena, from art and architecture to pop culture, style, film, and much more. 
Gifts of Entertainment & Services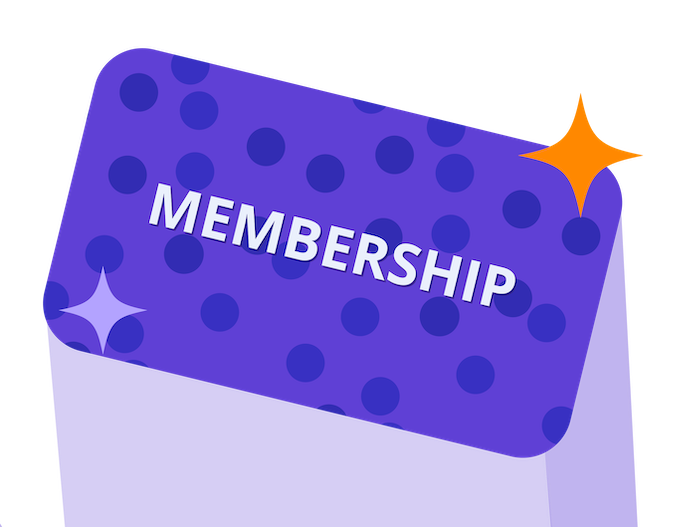 If an object for their space feels a bit too intimate, or if you're unsure about nailing your recipient's aesthetic, the gift of an experience or a service is a savvy choice. Take care to do your research about availability. Concert tickets, for example, can be great, but not if they're for a week your recipient is out of town.
Think about where your recipient lives, and what the best local options for entertainment are in that area. In picking a gift of entertainment, consider options that aren't pegged to a specific day and time if you're unsure of your person's availability. Museum memberships, gift certificates that specify a service but leave booking up to the recipient, and movie gift cards are all easy to use on their own timeline.  
Our top two picks in this category:
A year's membership to the best art museum in their city. You'll have to do some research, but even smaller areas often have beloved local institutions. 
Did you know you can give someone "The Gift of Live," aka a Ticketmaster gift card? Let your person pick exactly what and when they'd like to see a show with this option.  
Food & Drink
Perhaps the easiest category to please with, the gift of beautiful, high-quality food or drink is a great pick for a professional contact or someone you are not super close with. While high-end alcohol is traditional, be aware that many people choose not to drink for a variety of reasons. (Ditto for highly allergenic food like peanuts and shellfish.) It's a fine idea to ask your recipient (outright, or subtly) about their favorites to guide your choices. 
As you shop, consider the myriad of gourmet food subscription boxes on the market, as well as eating experiences like restaurant gift certificates, cooking kits, or cooking classes.  
Our top two picks in this category: 
A gift box from Goldbelly, which ships fresh regionally specific gourmet food (think bagels and lox from NYC and cheesesteaks from Philly), is never a mistake. 
For anyone who made it through the pandemic quarantine without mastering sourdough, a sourdough baking kit offers the perfect balance of a sense of accomplishment and "here's a fun thing to do and all the stuff I need to do it" — plus, hello, bread. 
Apparel
Best reserved for folks you know well, gifts of clothing and other apparel can hit really well…or miss badly. Don't buy a sized garment for someone unless you are 100% sure (as in, you have asked them or their spouse) of their size, and remember that you're picking for their style, not your own. Consider accessories like hats, scarves, belts, bags, etcetera, and don't be afraid to go with a gift certificate, as most people would really prefer to pick something out themselves.
Our top two picks in this category:
An extremely luxurious and completely plain version of a common casual item, like a hoodie or a beanie. (Hint—look for something in cashmere.)
A gift certificate to uber chic NYC department store Bergdorf Goodman, where they can order themselves something they might not otherwise splurge on, whether it's some absurdly fancy slippers to wear in their new office or the perfect crisp white button down for Zooming. 
The Gift of Support
Giving is an art and should ideally be fun. The holidays are a great opportunity to show someone that you support and celebrate their new endeavor, but you can give a "congrats on opening" gift any time of year. While it is true that the thought is what counts, a well-selected gift can make someone feel really seen, and every time they use the item, they'll remember your thoughtful gesture.