How to Choose a Bank for Your Small Business
When starting a new small business or leveling up a small business's finances, choosing where to open a business bank account is a big decision. The market is full of options, and comparison shopping can quickly become overwhelming. You'll have to choose between traditional or digital banks (aka neobanks) and national institutions or local establishments.
Make a Free Invoice Now
Figuring out your priorities, wish list items, and deal breakers is the first step to making a thoughtful, informed choice that will serve your needs well and continue to do so for years to come.
Why You Need Business Banking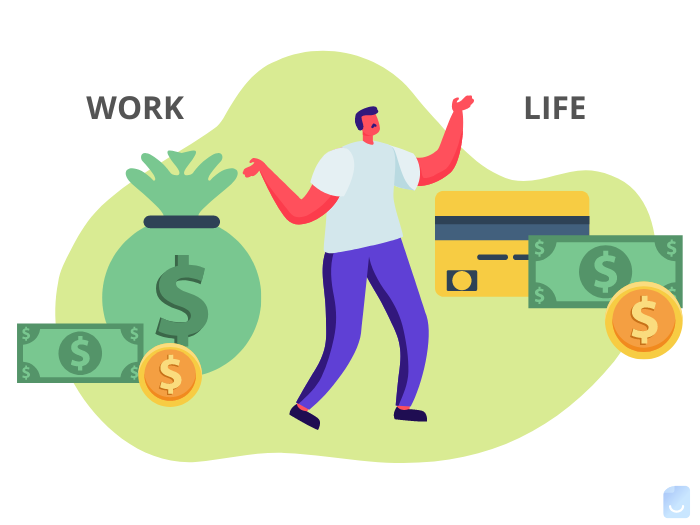 Business banking is a valuable tool, no matter how small your business is. The official IRS recommendation is for all small business owners to maintain an account separate from their personal accounts. The reasoning here is twofold.
First, for tax purposes, business expenses are far more transparent and verifiable if they are drawn directly from a business account. Figuring out which expenses are personal and which are business-related is far more straightforward as well.
Second, keeping business finances separate from personal funds offers a certain degree of protection from personal liability.
Maintaining a business account that includes credit cards establishes a credit history for your business, which sets it up nicely for future enhanced purchasing power. This might not feel like a priority right away, but imagine wanting to invest in a property to headquarter your business in seven years. A solid credit history will make that possible and lead to better rates on loans and mortgages. 
What to Look For in a Bank
Deciding what features and limitations matter most is key to choosing the right bank for your business. Here are some factors to consider:
Fees
Interest Rates
Accessibility
Perks
Fees
Ask banks about the fees they charge for businesses and how much agency its representatives have to waive those fees. Estimate much money you can reasonably spend on fees in a year to narrow down your possibilities. Banks charge any number of the following fees depending on the type of business and accounts held:
Account fees;
ATM fees;
Membership fees;
Minimum balance fees;
Overdraft fees;
Payment processing fees; and
Transaction fees.
Interest Rates
Another critical topic to inquire about is interest rates. Will your funds accrue interest while they are sitting in a business account? If so, what rates are available, and what is the commitment to rates in the future? Ultimately, a business needs to keep a decent amount of cash sitting in its account for interest rates to affect its finances substantially.
Accessibility
The next question to consider is how accessible the bank is to you and your business associates.
Does it have branches and ATMs local to your home or business? Does it have a network in the places you regularly travel to for business?
Do you even need services from in-person branches? If you prefer to manage business banking digitally, you'll need to find a bank that offers all of its services virtually.
Perks
Some banks offer signing bonuses to incentivize business owners to choose them over competitors. Others offer discounts on purchase and debit rewards programs (like airline mileage bonuses or cash back) attached to credit card spending. Another popular perk is integration with valuable platforms, like the money-sending service Zelle.
Characteristics of Banks
Every business, large or small, establishes its own financial management processes. Just as every business is unique, every business has unique financial management needs. Small business owners must think hard about the following characteristics for banking possibilities. 
Traditional vs. Digital Banking Options
For many years, banking worked one way: there was a physical space to bring money and in-person staff to assist with deposits, withdrawals, savings, loans, investments, and more. But, with the rise of online services, it has become possible to handle almost all banking needs (aside from cash management) without stepping foot in a physical bank.
A homepage can be just as accessible for banking operations as a local branch. With digital banking or neobanking, there is no bank building to visit in person. Instead, the bank manages money remotely with online services. All of the services listed above are manageable by digital banks; they may just have stricter limits or more extended approval periods. Two popular neobanks are Chime and Varo.
 If you're a fan of online banking and don't tend to utilize the in-person services of your traditional bank, the transition to digital banking may be easy and intuitive. If, however, you are nervous about your bank not "existing" in the same way a Chase or a Wells Fargo does, or if going into the bank for investment help, cash management, or other banking services is essential, you're better off sticking with a traditional bank.
Local vs. National Banking Options
The choice between a local bank and a national chain is primarily a question of personal preference. Are you a Starbucks drinker or a third-wave coffee shop regular? Do you buy books from a Barnes & Noble at the mall or the used books store around the corner?
Supporting local is, in many ways, an ethically driven choice, but when it comes to banks, it's important to remember that even the cutest small-town bank is still…a bank. Consider a credit union if you want to divest from the banking system as much as possible while running your business.
The biggest issue to consider is whether the bank in question best serves your business's specific needs. Identify these needs and decide whether a local bank provides the needed services and whether a national chain will provide the desired quality of customer service.
Pros and Cons of Popular Banks
Comparison shopping is a great tactic when picking a bank. Check out these popular options for traditional and digital banks, and choose which features and drawbacks are most impactful to your business's banking needs. 
BANK

PROS

CONS

$300 signing bonus with a $2,000 minimum deposit
No monthly service fees, provided you maintain a minimum balance
Seamless payment processing with proprietary QuickAccept
Option to add Chase Ink business credit card 

Must maintain $2,000 minimum daily balance to avoid fees

 

No fees
No minimum balance requirements
1.5% APY on business savings accounts
Deposit cash to your account via cash deposit partners 
Tax write-off tracker tool

As a digital bank, there is no branch or physical bank

 

Opening deposit minimum is just $100
No transaction fees
No ATM fees in the BOA network 

 

$16 monthly service fee unless you maintain a $5,000 minimum balance
$10 overdraft fees

·       

No fees
No transaction limits
No minimum balance requirements
1.5% APY on eligible balances up to $100,000
Deposit cash at GreenDot retail locations

As a digital bank, there is no branch or physical bank

 

No monthly maintenance fees
No minimum balance requirements
No opening deposit requirement
Free bookkeeping software and tax planning tool 
Streamlined account opening and onboarding
Integrating invoicing services

As a digital bank, there is no branch or physical bank
No option to deposit cash
No checks
No overdraft protection
As a digital bank, there is no branch or physical bank

 

American Express Business Checking

 

1.10% APY on balances up to $500,000
Unlimited transactions with no fees
No overdraft fees
No monthly fees
No minimum opening deposit
37,000 ATM network with no fees

No option to deposit cash
Mobile check deposit through the AmEx app only works on iPhone
You must be an existing AmEx customer to open this account
Fees for out-of-network ATMs

A robust network of branches and ATMs 
Free business checking
No minimum deposit requirement
High transaction limits

 

Overdraft fees are spendy
Out-of-network ATMS are $3 per transaction, and Citizens isn't part of a nationwide ATM network

The most U.S. branch locations of any bank
Ability to open an account entirely online

No free account option
Fees for out-of-network ATMs
Low transaction limits

Streamlined application process (they promise less than ten minutes for approval)
Speedy processing for Stripe payments
No monthly fees
No minimum balance requirements

As a digital bank, there is no branch or physical bank
No cash deposit capability
The Choice is Yours
Choosing a bank is a matter of shopping carefully as much as a matter of instinct. If you've spoken to representatives from your top choices and one gives you a better feeling than the other, it's okay to go with your gut.
Feeling like your banking professionals are paying real attention to you and your needs is essential, and you deserve the level of service that makes you feel good about where your money lives.