A design invoice is a document used by designers to request or demand payment for design and branding work. The invoice should include a description of the services rendered and outline the total cost owed by the client.
Make a Free Invoice Now
By Type (9)
How to Create a Design Invoice That Gets You Paid
In order to get paid and track payments, designers must implement efficient, easy-to-use invoicing and billing systems. Computer programs such as Microsoft Excel can be used to manually design invoices; online invoice generators such as Invoice Maker can make the process simpler and easier. Before diving into design-specific invoicing, let's talk about what design is and how designers work.
What is Design?
Design is the first step in the process of creating or building something. It involves visualizing a finished product and its individual elements in order that a plan for constructing it can be outlined and then followed. Every business needs design work, whether it's done internally or outsourced to a consultant or freelancer. Whether it's a website, branding, or even the landscaping of someone's front yard, a designer is a necessary part of the creative process. Every designer has their own tools; for example, web designers use HTML and CSS to style web pages, and fashion designers use pen and paper or computer-aided software to sketch their clothing designs. Good design is about more than just making things look pretty. It's also about creating something that is functional and user-friendly.
Types of Designers
Graphic designer – Graphic designers use visual tools such as color, image, and font to create logos and other promotional materials for businesses. Designers create the visual style of a range of products, from apparel lines to magazines.
UX designer – UX stands for user experience. These designers focus on creating a user's experience of a product or service.
UI designer – UI designers, or user interface designers, work with UX designers to design and engineer user interfaces for machines and software.
Web designer – Web designers use software and code to build usable, aesthetically appealing web pages.
Game designer – A game designer is someone who imagines and outlines the design of a video game. Game designers are often described as a blend between writer, artist, and programmer.
Interior designer – An interior designer imagines how to furnish a space and make it clean, modern, stylish, and unique.
Industrial designer – These designers design a concept for manufactured products for everyday use, including appliances and cars.
Fashion designer – A fashion designer sketches designs for garments, shoes, and accessories.
How Much do Designers Make?
From the lowest percentile (10%), designers make on average $29,010 per year. In the 90% percentile, designers, on average, can make $122,420 per year. The mean salary is $66,100 per year. (Source: U.S. Bureau of Labor)
How to Become a Designer
Becoming a designer involves learning how to use design tools and understanding the theory behind design. Often people who are drawn to websites become web designers, and people who love cars end up designing cars. However, with training and a familiarity with the elements of design, anyone can get started in the industry. The steps below provide a general guide to getting on the path to becoming a designer.
Step 1 – Choose an Industry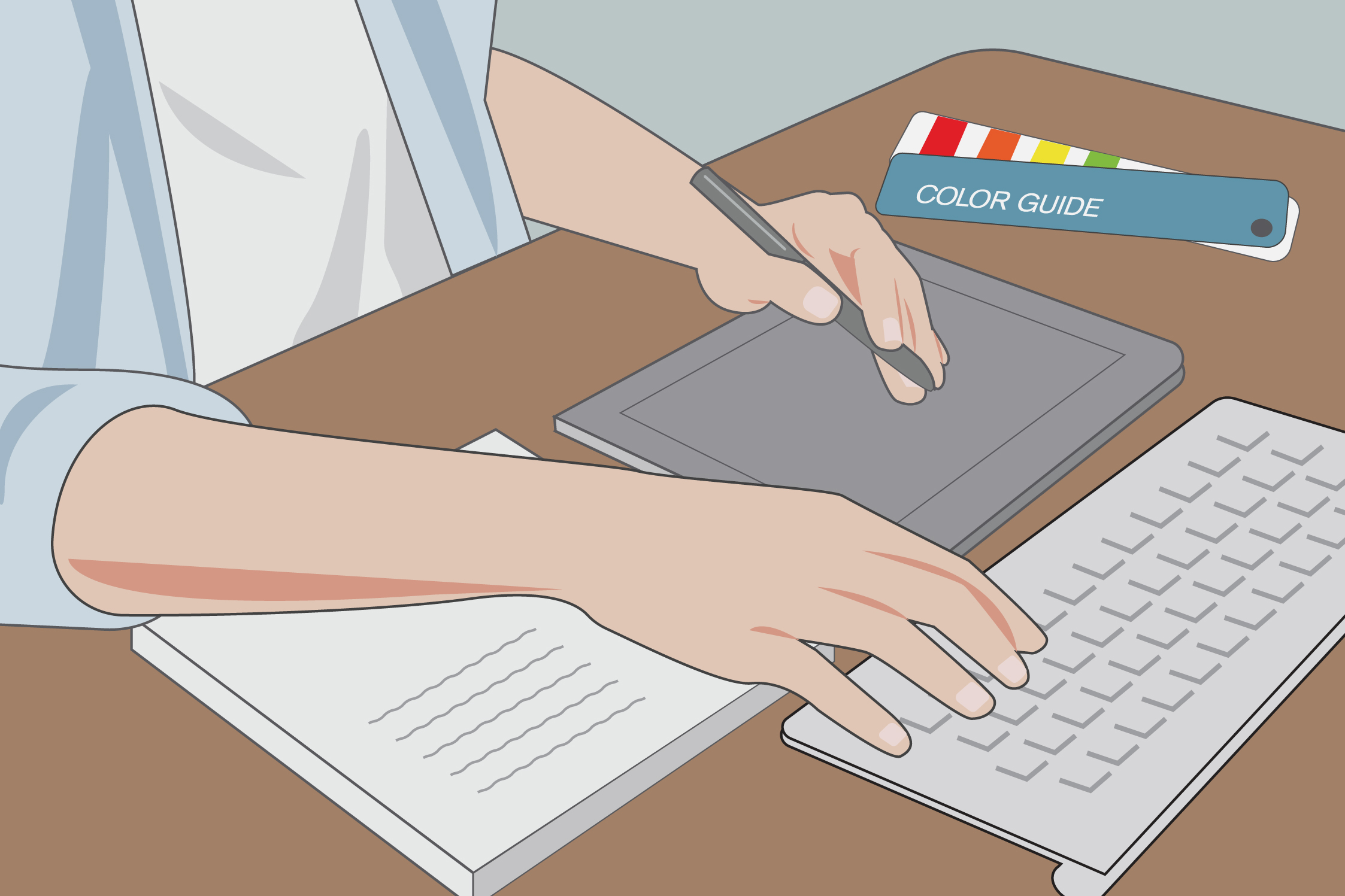 Most designers pick one specialty and become very good at it. The reason for this is that it takes a lot of time and practice to master the technicalities of a specific design niche. Take a graphic designer, for example. They need to become computer literate even to have a chance. They also have to learn and master a graphics program like Adobe Illustrator to design graphics. Choosing, mastering, and sticking with a niche is the first step to becoming a designer.
Step 2 – Get Educated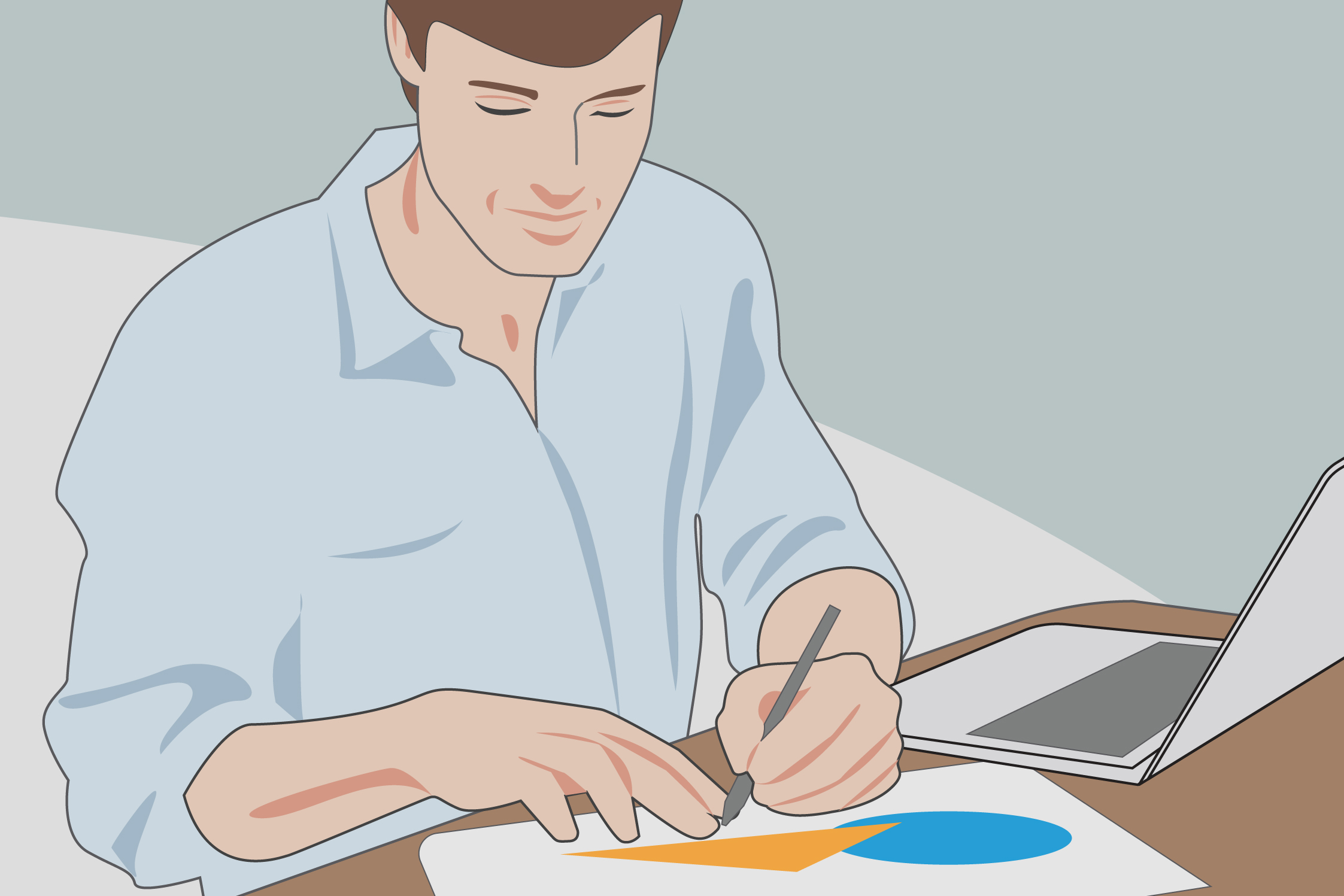 Don't wait to find a job. Start with what you already have and keep learning. Many designers are self-taught. With all the information out there on the Internet, especially on YouTube and Udemy, which offer complete courses online in multiple areas of design, it's easy to start learning quickly. Build your skill set and knowledge by reading books and articles and talking to other designers. It's also helpful to study the market, as getting work as a designer comes down to understanding how products or services that will sell.
Step 3 – Find Employment or Work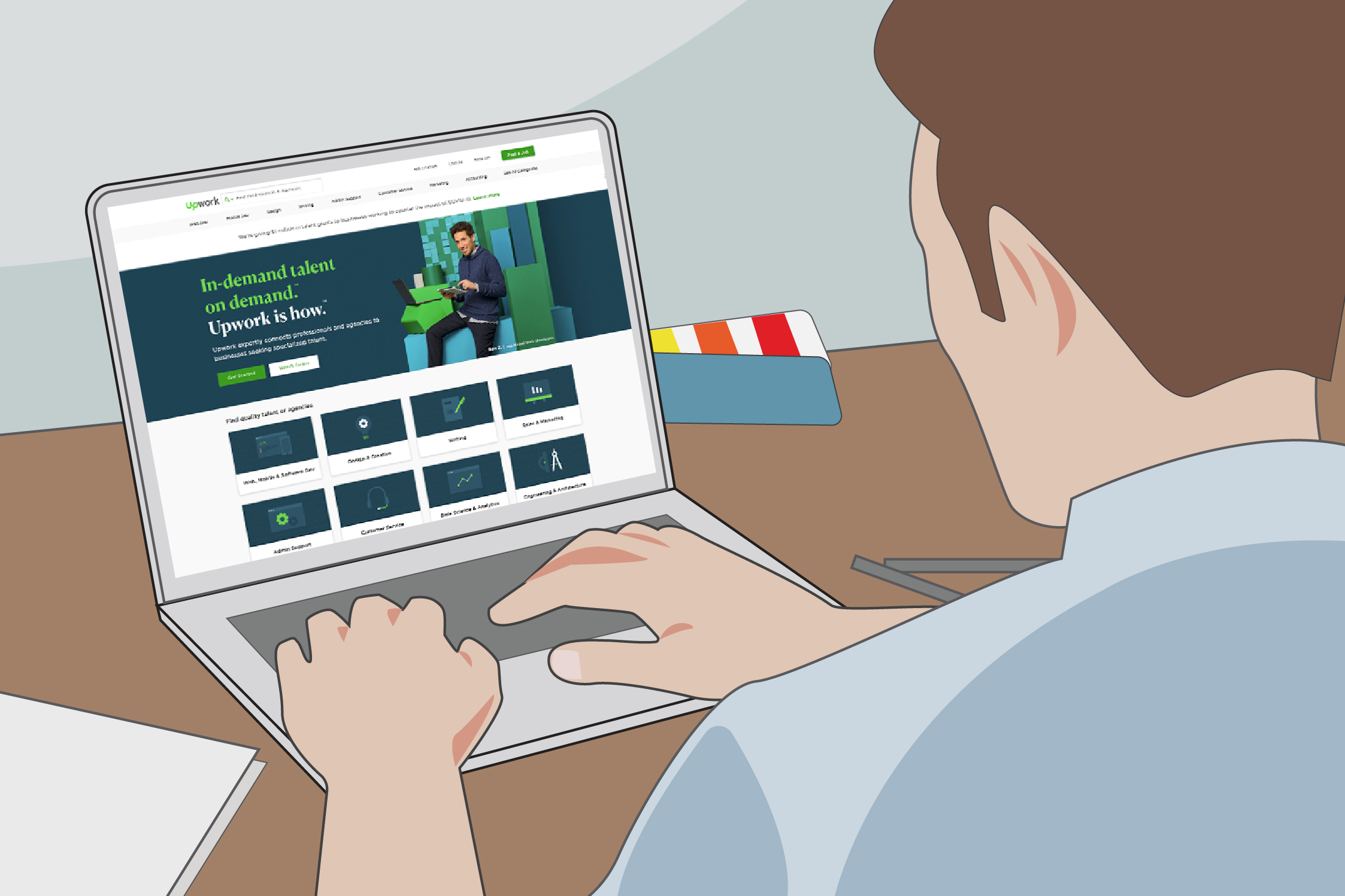 Don't expect to be the world's greatest designer starting out. In the beginning, it's a good idea to take all manner of jobs as a means of honing skills and getting to know which types of work you prefer to pursue. If you can't get a job for a company, there is still plenty of work available that you can find as a freelancer. Designers can find jobs online using the following sites:
Make sure to build your portfolio so prospective clients can look at your past work and get an impression of your style and the types of design work you do (e.g. infographics, logos, branding, etc).
How to Charge for Design Work
Some designers charge hourly rates but most charge per project. Many ask for a third or 50% of the project price upfront, then charge the remainder once the final file or product has been transferred to the client. Some designers also charge retainers, which means they are on call to accommodate clients when needed.
Where to Find a Designer
Key Features of a Design Invoice
A design invoice should include the following key features:
The name and contact information (e.g. address, phone number) of the designer
Designer's logo (if applicable)
The name and contact information (e.g. address, phone number) of the client
Date
A description of the project to which the invoice refers
The total amount due for the design services
Options for payment methods (e.g. app-based payment, PayPal)
The payment terms (e.g. 50% due upon receipt of invoice, balance due in 30 days).
The invoice should be clear, concise, and easy to understand.
Designing a Design Invoice
Designers, and especially graphic designers, tend to use nicely designed, branded invoices. Here are some tips for designing an invoice that gives a client a good impression:
Use a clean font and format the document so it's easy on the eyes.
Avoid using too many colors or patterns, as this can make your invoice look busy and unprofessional. Stick to a few basic colors, such as black, white, and gray.
Use a professional-looking font. This will help your invoice look more polished and less like a personal document.
Here are some general steps for designing an invoice in Photoshop:
Open Photoshop and create a new document. You can do this by going to File > New.
Set the width and height of your document. For an invoice, 8.5 x 11 inches is a standard size.
Set the resolution to 300 pixels/inch.
Choose the Background Contents as White.
Click OK.
You can make your own design invoice and send it to a client as a PDF or, to keep things simple and easy, you can use online invoice generators such as Invoice Maker.